2020 BI Innovator Awardees
2020 BI Innovator Awardees
---
BI Innovator awards recognize members of the BI research community who are active participants in the research, innovation and translational ecosystem at BI.
The 2020 awardees will be featured speakers at the BI Research Day on March 18.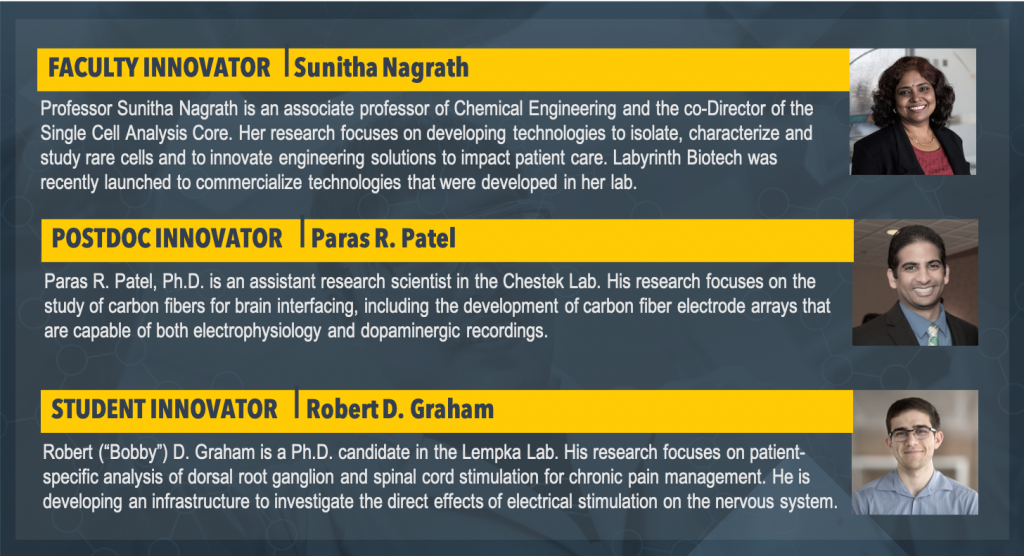 Register for Research Day
The Biointerfaces Institute brings extensive experience to the collaborations that lead to scientific breakthroughs, successful translation, and advanced learning.
Work With Us