This cluster focuses on the development of methods and technologies to probe a single cell.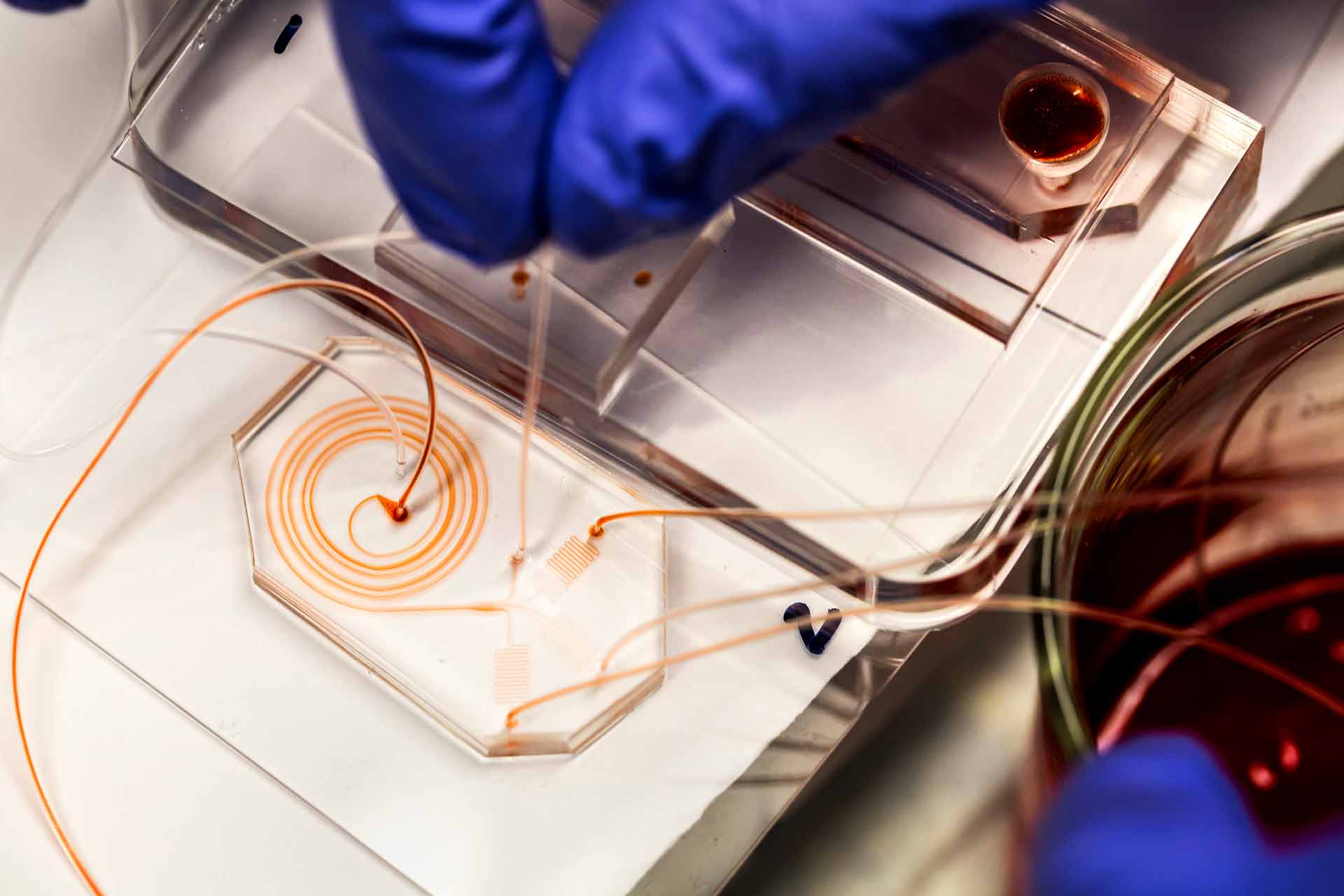 This goal of this cluster is to build a synergistic scientific and technological platform to investigate one of the most critical building blocks of any biological system – a cell. Through the convergence of biology, computational approaches and engineering, the cluster addresses fundamental biological questions on cellular heterogeneity by developing integrated approaches and technologies to isolate, preserve, characterize and expand rare cells. This approach will enable investigation of basic biological components of single cells at a higher resolution and holds the promise of transforming the study, diagnosis and treatment of every disease. The cluster builds upon an existing ecosystem of UM investigators with complementary research excellence and active collaborations from engineering, physical sciences, life sciences and the medical school.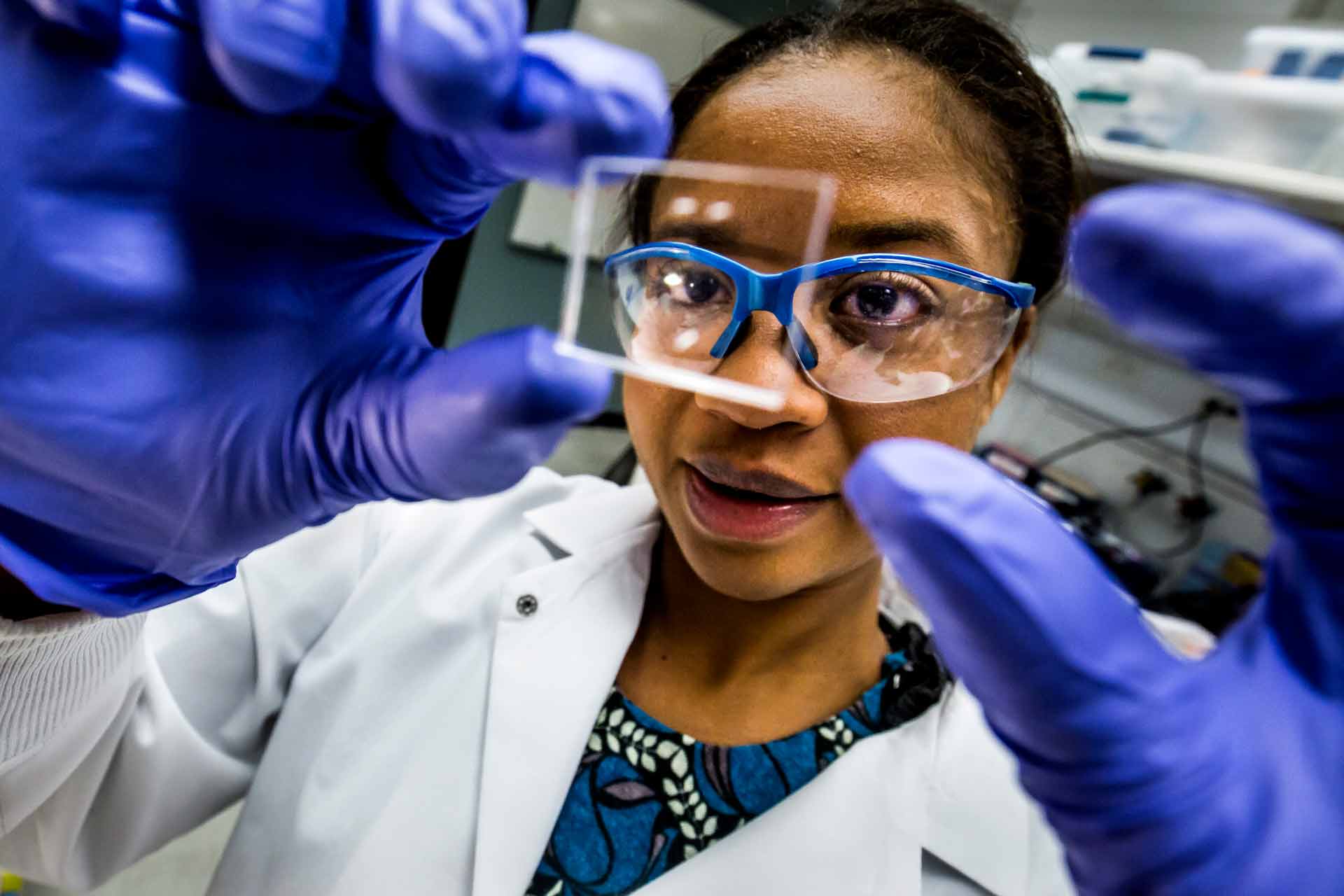 Related Press Releases & Articles
Carlos Aguilar joins BI
Carlos Aguilar, Assistant Professor of Biomedical Engineering, and his research group recently joined BI.  The Nano-Omic-Bio-Engineering Lab (NOBEL) is working on developing new approaches and tools to understand and investigate skeletal muscles.
Learn More
Findings on Circulating Tumor Cells published in Cell Systems
A research article from Sunitha Nagrath's lab, in collaboration with the Keller, Wicha and Simeone groups, entitled "High-Throughput Microfluidic Labyrinth for Label-free Isolation of Circulating Tumor Cells" was published in Cell Systems.
Read Story
Nagrath identifying new cancer targets
In work started during his time at Rice University, Deepak Nagrath continues to research cancer cell metabolism and how cancer cells interact. Learning how the cells communicate could lead to new targets for more effective treatments than those currently is use.
Read Story
Labyrinth chip developed by Nagrath and Wicha used in clinical trial
Currently being used in a breast cancer clinical trial to isolate cancer cells in blood, Sunitha Nagrath and Max Wicha led the development of a hydrodynamic maze called the labyrinth chip. With its innovative design, the labyrinth chip allows researchers to capture cells for molecular analysis so they can know what to target with treatments.
Read Story
Deepak Nagrath reports findings on the role of Nitric Oxide in Cancer
"Nitric Oxide: The Forgotten Child of Tumor Metabolism" appears in Trends in Cancer
Read Story
Blood test being used to predict lung cancer prognosis
The Single Cell Analysis Core, led by co-directors Evan Keller and Sunitha Nagrath, is using blood tests to isolate cancer cells to better understand the disease. In what they hope to become routine practice, "liquid biopsies" are being analyzed to provide an early determination of whether patients may need additional treatment.
Read Story
Catching Cancer Cells
Sunitha Nagrath discusses microfluidic devices developed in her lab to capture cancer cells and their promise to develop liquid biopsy approaches to diagnosing cancer.
Read Story
Our Single Cell Technologies Researchers
MORE RESEARCHERS

The Biointerfaces Institute brings extensive experience to the collaborations that lead to scientific breakthroughs, successful translation, and advanced learning.
Work With Us