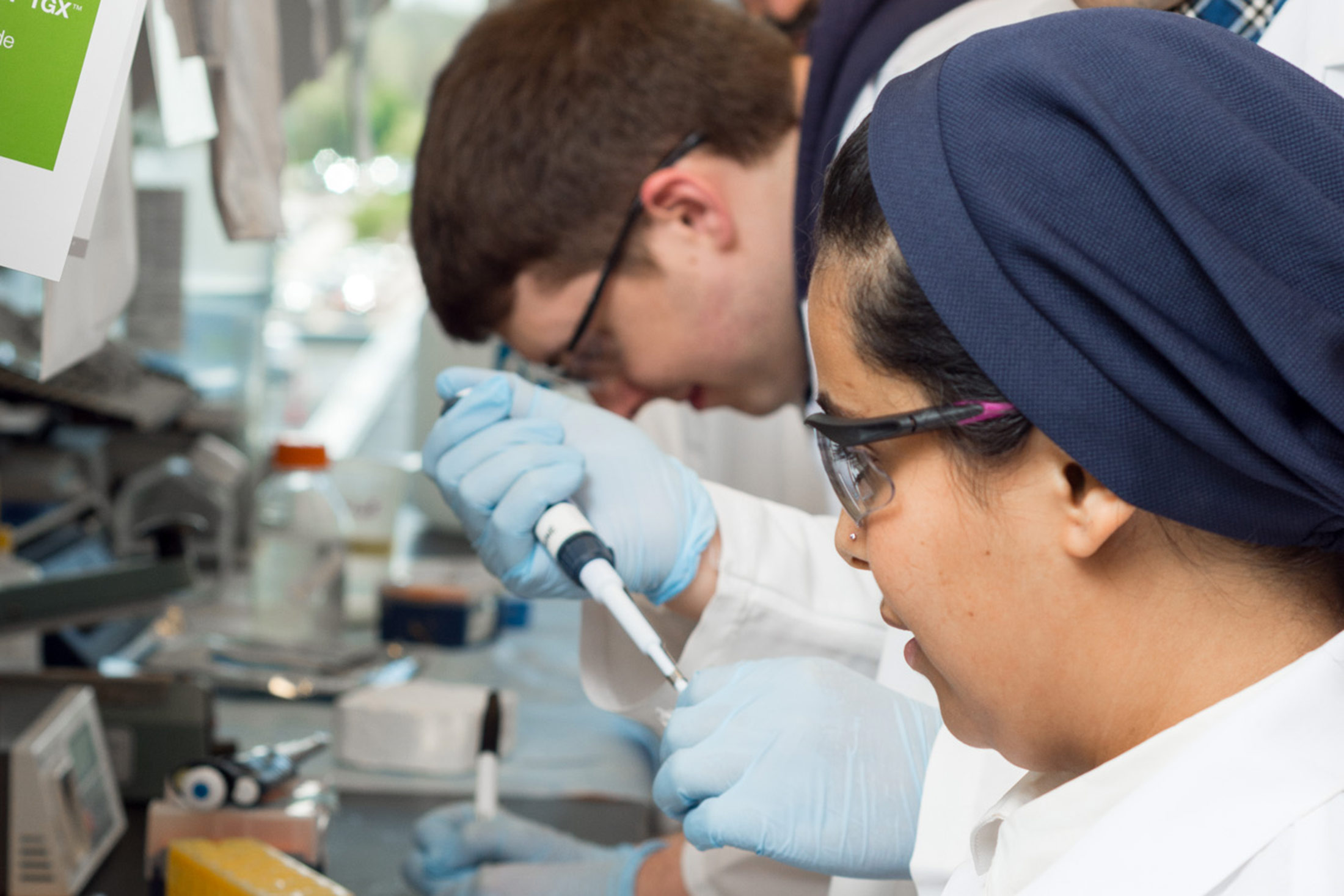 Create a barrier-free environment engineered for ongoing collaboration
BI research scientists are collocated in a facility that spans over 56,000 square feet of dedicated space at the North Campus Research Complex. We operate on the premise that, without exception, great minds deserve great resources. Accordingly, our state-of-the-art collaboratory features:
Superbly equipped research facilities, including shared office spaces, wet labs, and equipment designed to promote interaction and spur new ideas
A configurable, 1,500 square foot Integration Space where BI researchers and their academic and industry partners can catalyze intellectual energy and accelerate bench-to-bedside results
Stand-alone research centers, including a 950-square foot Nanotechnicum; Optical Image and Analysis Lab; Single-Cell Lab; and Visualization Lab
Our passion for science and innovation extends beyond our walls
Our BI community is committed to promoting collaborations with the greater UM community and industrial partners, to translating technologies from the lab to the bedside to impact patients, and to sharing our passion for science with K-12 students and educators through a variety of outreach programs.
7
DEPARTMENT CHALLENGES ORGANIZED THAT BROUGHT TOGETHER 300+ PARTICIPANTS
$1.35M
DISTRIBUTION IN SEED FUNDING TO RESEARCH TEAMS
$7M
RESULTED IN FOLLOW-ON GRANT FUNDING
Our Blueprint
BI leverages its unique research infrastructure to catalyze collaborations and support breakthrough biomedical research. In addition to the traditional faculty-dedicated laboratories, BI's physical footprint includes over 30,000 square feet of shared space that encourages cross-cutting interdisciplinary collaborations amongst researchers within BI. BI also invests in shared equipment to support its research mission, including several highly-specialized research centers that align with the institute's core research areas.
Our Research Infrastructure
The Biointerfaces Institute brings extensive experience to the collaborations that lead to scientific breakthroughs, successful translation, and advanced learning.
Work With Us