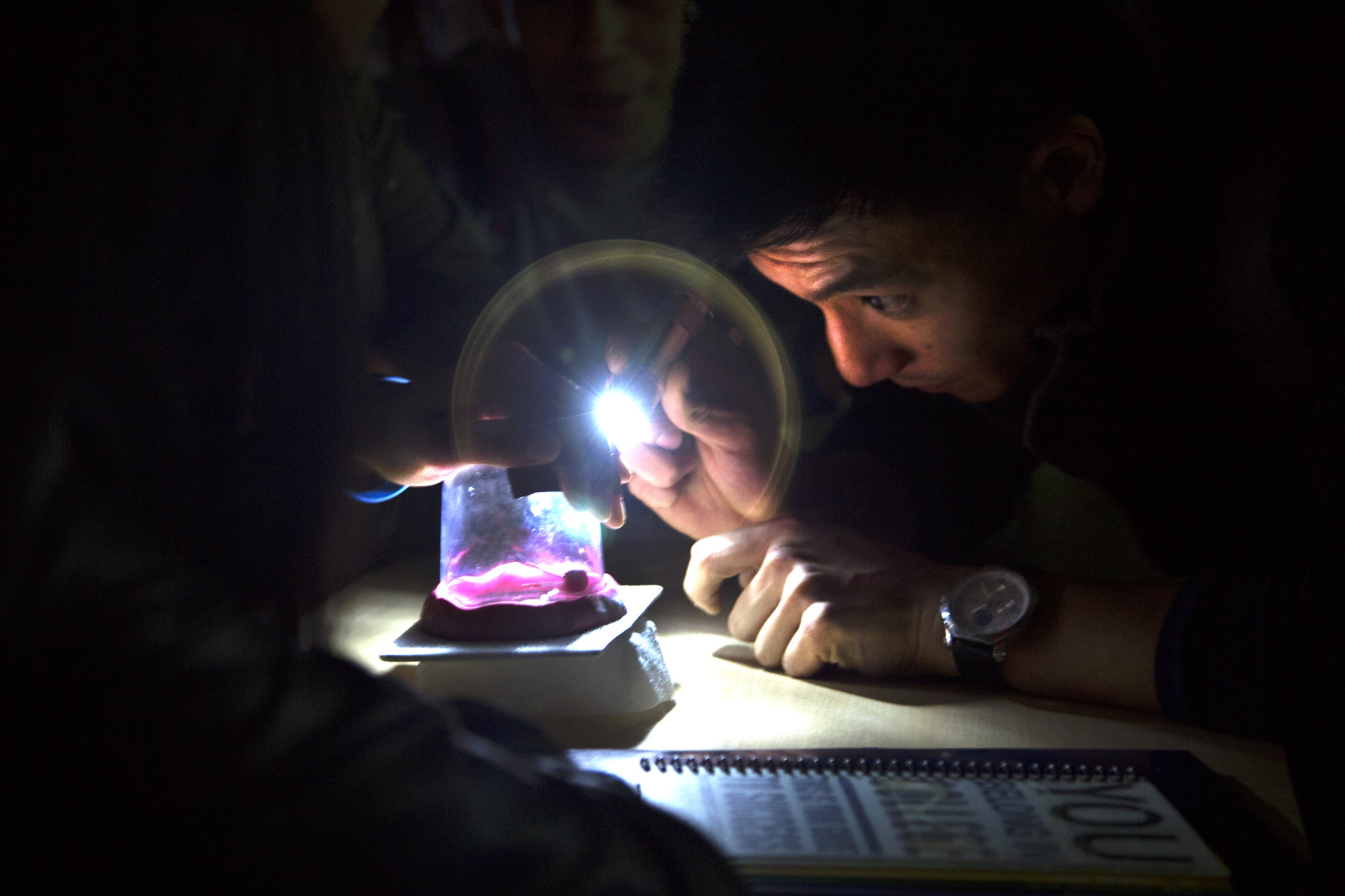 Call for Applications: BI Innovation Fellowship
About the Fellowship
The Biointerfaces Institute is seeking applications for the BI Innovation Fellowship. The Innovation Fellowship is a full-time position for up to two years at a competitive $60,000 salary with full benefits. The program offers a unique opportunity for Fellows to be embedded within the BI research and translational ecosystem to explore research commercialization.
Fellows will:
Collaborate with multiple research groups to find viable commercial pathways for the research being done at BI.
Participate in Innovation and Entrepreneurship training curriculum offered at BI, Center for Entrepreneurship (CFE), Fast Forward Medical Innovation (FFMI).
Work with teams to pursue funding opportunities e.g., translational funding; local, regional, national pitch competitions.
Receive mentorship from multiple BI Faculty members and innovation partners, including the CFE, FFMI, Office of Technology Transfer.
Attend workshops, seminars and other innovation events across campus and through local innovation organizations and at the national level.
Participate in professional development events available at BI and offered by the Office of Graduate and Postdoctoral Studies and the Rackham Graduate School.
Engage with clinicians the U-M health system and beyond to understand the opportunities and challenges of potential innovations.
The Biointerfaces Institute Innovation Fellowship aims to train intellectually outstanding and culturally diverse individuals with scholarly and technical expertise to explore the commercial potential of BI research. We are seeking a diverse cohort of individuals who see themselves actively pursuing careers in innovation, health technology development and entrepreneurship. We are looking for individuals who, in addition to having entrepreneurial interest and technical expertise, will bring a diversity of experiences beyond their research scope and can communicate them with a broad audience.
At the conclusion of the program, participating fellows will be able to demonstrate the following:
Advanced knowledge in health technology innovations, entrepreneurship, technology development, intellectual property, pitch and translation grant proposal development.
Commercial assessment of research projects.
Familiarity with the breadth of research taking place at BI, U-M, and the full range of possibilities along the typical startup project lifecycle.
Applied leadership and project management capabilities.
Effective oral and written communication of business concepts.
Accomplished analytical thinking and problem-solving skills.
Enhanced professional and career development strategies.
Network of mentors from academia, investment, and innovation ecosystems.
Contributed to inclusive and diverse intellectual ecosystem of BI.
A fellowship period of 1 year and renewable for an additional year.
$60,000 annual stipend and up to $10,000 in annual funds for technology development and travel for professional development and networking opportunities e.g. BIO, JP Morgan Conference, SXSW etc.
Fellows will receive access to BI facilities, equipment and resources at no-cost. It is anticipated that two fellowships will be awarded in this inaugural cohort.
Applicants must be recent PhD or professional degree graduates or junior postdoctoral trainees in an engineering, life sciences, physical sciences or a related field. A PhD or professional degree must be granted prior to starting the fellowship.
Strong scientific or technology background in engineering, life sciences, physical sciences or a related field. Experience in multidisciplinary research projects is preferred.
Strong interest in innovation and entrepreneurship at the intersection of engineering and health sciences.
Each applicant is required to submit a complete application package that includes:
Part I: Three (3) Written Statements
Written Statement 1

addressing why you are interested in the BI Innovation Fellowship and how the opportunity will help you develop personally and professionally. Responses should be limited to 500 words or less.

Written Statement 2

addressing your commitment to DEI and your DEI professional development experiences. Responses should be limited to 250 words or less.

Written Statement 3

addressing one (1) of the following prompts. Responses should be limited to 500 words or less.

If selected, how will you directly contribute to the success of the BI Innovation Fellowship as its inaugural cohort?
Describe something interesting about yourself that is not reflected on your resume. How will that contribute to your success in the BI Innovation Fellowship Program?
Outside the scope of your research where you had to problem-solve and demonstrate leadership. Who was involved? What happened? How did you exhibit leadership?
Part II: CV
Part III: Two (2) Letters of Recommendation
Selected applicants will be invited for interviews with the program Selection Committee.
About the Biointerfaces Institute
The Biointerfaces Institute (BI) at the University of Michigan (U-M) provides a new blueprint for biomedical research that encourages out-of-the-box thinking, drives innovation, accelerates the path from basic research to real-world health outcomes, while serving as an ideal training site for the next generation of scientists and thought leaders. Designed to break down disciplinary silos and promote continual collaboration between scientists, engineers and clinicians, BI is home to 29 research groups comprised of more than 300 students and researchers from the School of Dentistry, the College of Engineering, the School of Medicine, and the College of Pharmacy, collocated in over 56,000 square foot of dedicated, state-of-the-art facilities.
BI provides some of the most diverse research environments and community at U-M with faculty, graduate students, post-docs, visiting scholars from various departments and diverse ethnic and cultural backgrounds. Students, post-doctoral fellows and faculty with all backgrounds are welcomed and contributing to high-impact research. We believe that each individual possesses a unique talent that needs to be fostered and highlighted.