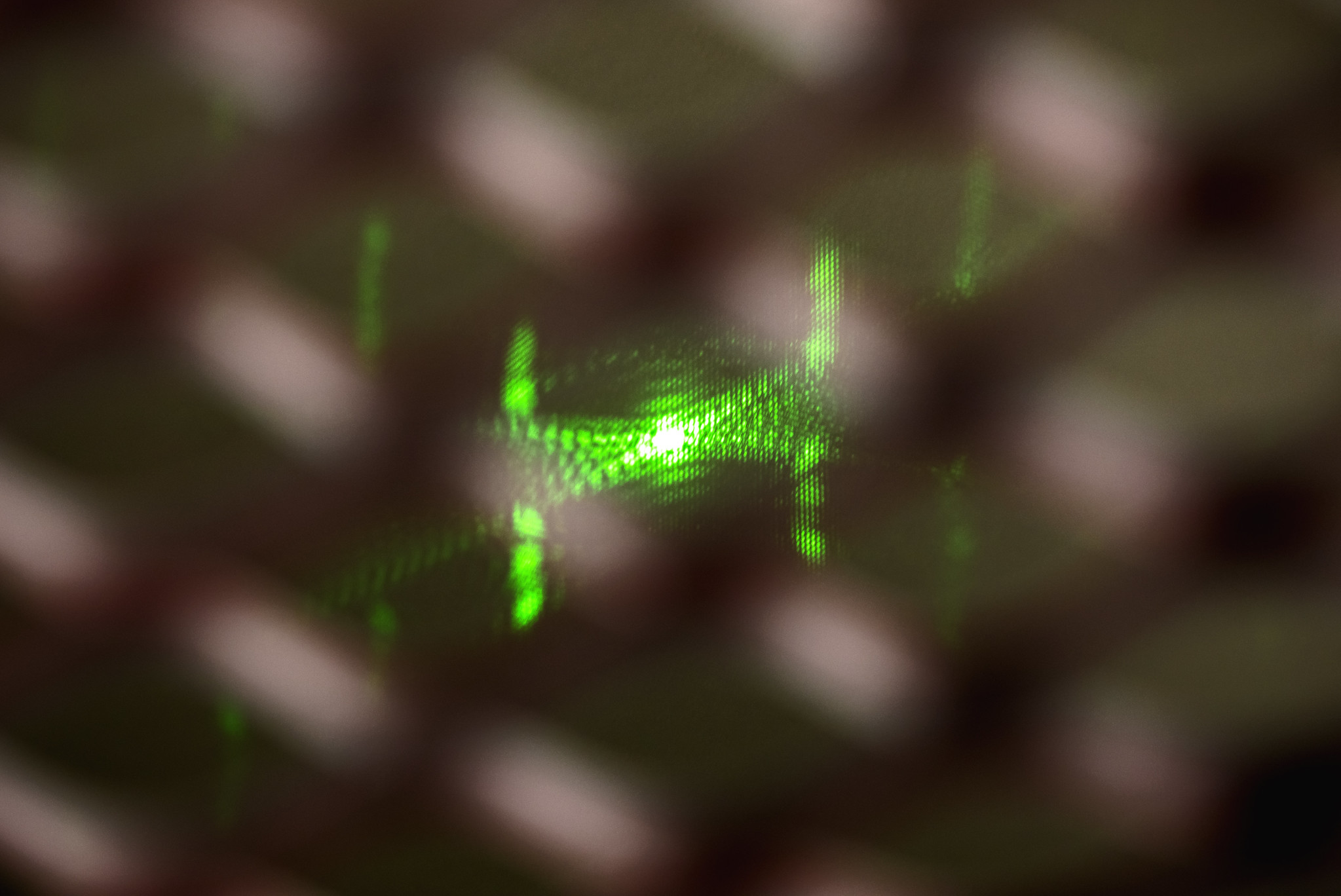 RampUp Information and Resources
Research Ramp Up Procedures and Information for BI Labs
BI wet labs will be part of the research ramp up that will begin on June 18.  This page will be updated to provide information and link to resources available to facilitate ramp-up activities.
Quick links to commonly requested information
Access and Exit Procedures
Calendars for Access to BI Space and Equipment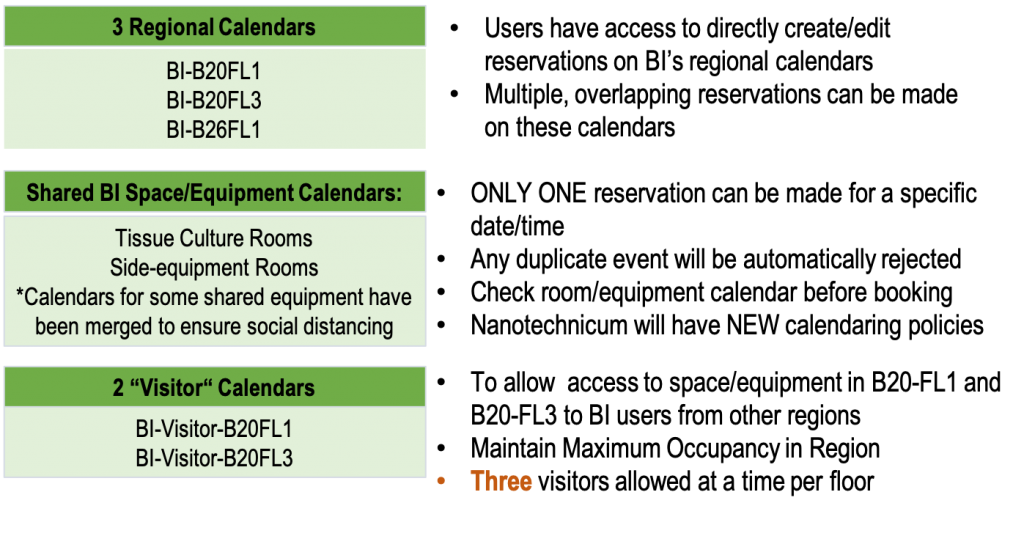 Shared Equipment or Space Reservation Procedures
Access:
Will we need to scan MCards to get into or out of the building?
You will need to scan your MCard to get into the building but not for exiting.
What are the designated entry points?
You will need to enter and exit NCRC at designated entry points and exist at the same designed doors for non-emergency egress. You do not need to scan your MCard to exit. Currently the following approved entry/exit points are located in Building 18, Building 22, Building 32 and Building 520.
I'm having issues with the QR codes
You can access the CheckIn/CheckOut forms here.
Occupancy:
Does the PI count towards the 30% occupancy calculation?
No. The PI is automatically granted critical access to NCRC and can access the site 24/7. Any access has to be through Building 32.
I am a PI and I don't plan to be in the lab, can I allocate my spot to a researcher?
No. The PI is automatically granted critical access and this access cannot be transferred to a lab member.
Can the PI do research while on-site?
The PI can participate in bench research activities but will count towards the occupancy limit of the lab.
If I was designated a Critical Personnel or COVID-approved during ramp-down, will I automatically retain access to NCRC during Wave 3?
No. A new list of personnel was submitted for approval. Only personnel approved for Wave 3 will be allowed to access NCRC. Computational groups critical personnel and BI critical personnel will still have access.
Do we need to work within the shifts that we have been assigned to?
Yes. Research personnel has been assigned either to the AM (6am to 1:30pm) or PM shifts (2pm to 9pm+ shift). Starting July 20, if necessary to complete long experiment, a researcher is allowed to stay beyond their shift as long as the maximum occupancy for the lab is not exceeded. 
Similarly, starting July 20 researchers can swap spots within the shift.
Office:
Can offices be used?
Office cannot be used at this time in research buildings except for clinical purposes. 
Are we able to sit in our office between experiments if it is not shared or to have lunch?
No. U-M requires that office space in research buildings be closed. They will not be cleaned as high touch areas.
Can we go into our office if we need to grab a file or something quickly?
Yes.
Floor Markings:
What type of floor markings do I need to put in the lab?
Given the variety of lab spaces, we leave it up to each lab to determine floor markings to their lab space. In Building 20, signage and floor markings have already been added to designate Zones. For Building 26 labs, we recommend floor markings around common-use equipment or set ups to indicate the 6ft distancing.
Signage:
What type of signage do I need to put in the lab?
BI has already posted a variety of signage across the various BI spaces. 
Please post the Lab Maximum Occupancy that we have provided with your lab kit.
You also need to post your paper cleaning logs OR QR codes to your electronic cleaning logs. These should be posted in a visible space.
Common Use Space:
NCRC Common spaces such as kitchenette, break areas and common areas are still available but with occupancy limits and physical distancing restrictions posted. The courtyard between buildings should be accessible.
The BI Kitchenette area in B10 will not be open and should not be used.
All Conference Rooms are not available for use.
Is there any food available on-site?
The Market 24/7 in B32 is open and bottle filling stations are available – drinking fountains will not be available.
The Biointerfaces Institute brings extensive experience to the collaborations that lead to scientific breakthroughs, successful translation, and advanced learning.
Work With Us